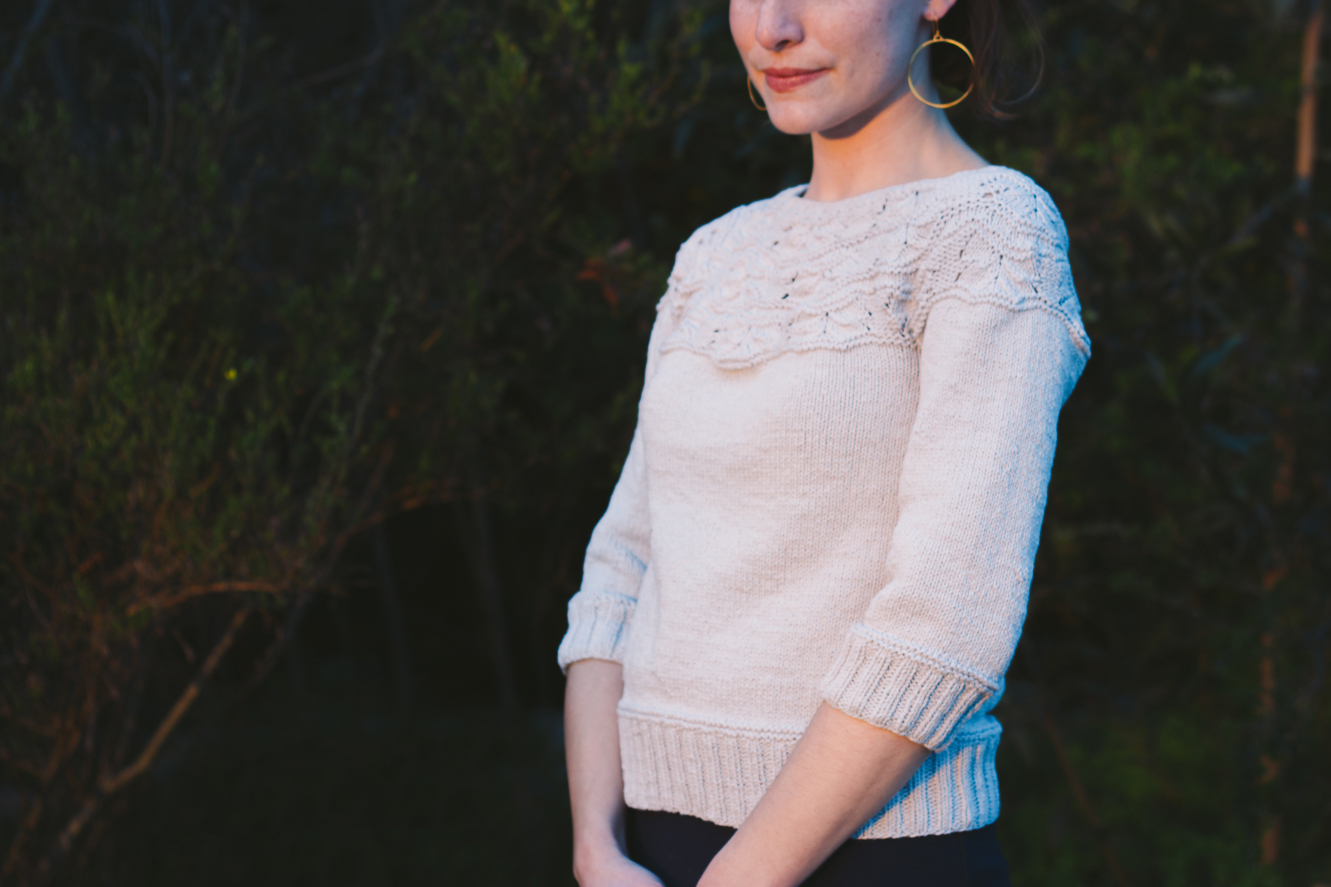 ORIGINAL SWEATER
Purchased from: Old Navy in 2012
Brand: Old Navy // made in China
Yarn: 60% cotton & 40% acrylic // baby blue
Knit gauge: 24 stitches per 4 inches // sport weight
BETTER SWEATER
Pattern: Sibella by Carrie Bostick Hoge
January 1, 2014
Last night (New Years Eve) at approximately 10:30pm I finished Sibella! That's right: Sibella is complete! That's 5 better sweaters, and 2 shawls, in 2014!
This project's been a real beast. Cotton is so unforgiving. Not only did the yarn dry out my hands, it also hurt them as I strained to keep proper tension. Ultimately, though, the struggle was worth it and the final product is lovely. Soft but with structure, this sweater is perfect for all seasons.
When I cast on my gauge was a little off, so I swapped my size 5 needles for 4s. The fit is actually perfect now. I think the yarn is somewhere between a DK and a sport weight and the gauge is 23 stitches and 37 rows.
Images of original sweater below: